Come along and Enjoy the fun!
Schull & Fitbones provide adventure challenges, fitness and outdoor activities in beautiful West Cork and the Mizen peninsula in the south of Ireland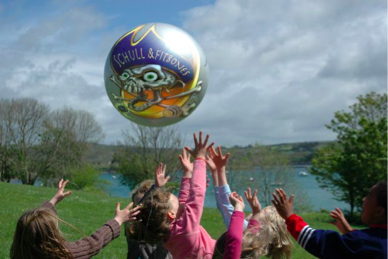 We use the natural environment for planning and running our activities, exploring the nooks and crannies of West Cork. Schull & Fitbones activities for children, schools, adults and groups include summer camps, guided hiking and hill walking, orienteering, island trips, field trips, cycling events, adventure team games and challenges, themed events, treasure and scavenger hunts, multisports, an Gaisce, and the challenge of balancing on the slackline!
Our unique Schull & Fitbones summer camps give children the opportunity to try out different activities in a range of environments in which to have fun: from hills, mountains, woodlands and trails, to islands, coastline, castles and old mining tunnels.
Schull & Fitbones also run a series of fitness-based sessions indoors and outdoors, including Boxercise and Bootcamp, along with personal training throughout the year.